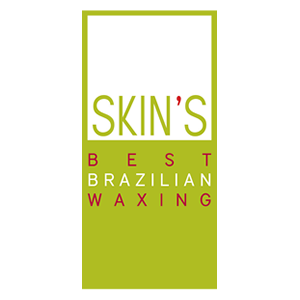 Skin's Best Brazilian Waxing
is the first, the only and original Brazilian hair removal service, i.e. the technique that has conquered the world and, thanks to Atar22, also Italy. Skin's in fact revolutionizes existing hair removal techniques with an effective, non-traumatic treatment in a single pull. Skin's acts gently and deeply, melting at low temperature and removing the hair without the use of strips.
The leadership of Skin's Best Brazilian Waxing is widely established nationally and internationally as a symbol of quality, professionalism and exclusivity.
Skin's goal is to enhance the work of the beautician, his/her competence and creativity by focusing on the satisfaction and needs of the consumer, who is increasingly informed and aware of the personal beauty routine.
Atar22
invests numerous resources in important online and offline marketing and communication campaigns to increase the visibility of partners through the Skin's best Brazilian Waxing brand.
The common goal is to make a difference with Skin's and protect its leadership as a symbol of excellence and exclusivity.
Find out immediately which Skin's specialized centre is closest to you or how to become a Skin's Specialized Centre!
Skin's Best Brazilian Waxing
Find out more on the website